Office Architecture at Osterlund Architects
We believe office architecture is an evolving but still vital part of city architecture and interior design. We recently completed a renovation of the Cary Oil Company office headquarters in Cary, NC, and we also designed our architecture firm's own office space in the historic Raleigh Building.
Office spaces are today's enigma for interior design and architecture. We're not sure where we're working, we're not sure if we want to work in our homes or live in our offices. All we know is that we work best when we're together. We want our offices to be safe, we want to see the sun and the city through our windows, we want to see farther into the future when we work in our offices than when we dream in our houses. More than ever, acoustics matter, our conference rooms have to work as multi-media studios, and they have to serve our guests more than ever before. Office designs today are about open spaces and closed spaces, about movement and about presence. There is no right answer to office Architecture and Interior Design, but there are right answers to how we care for our colleagues, our staff, and our clientele – and those are the places we start when we design offices.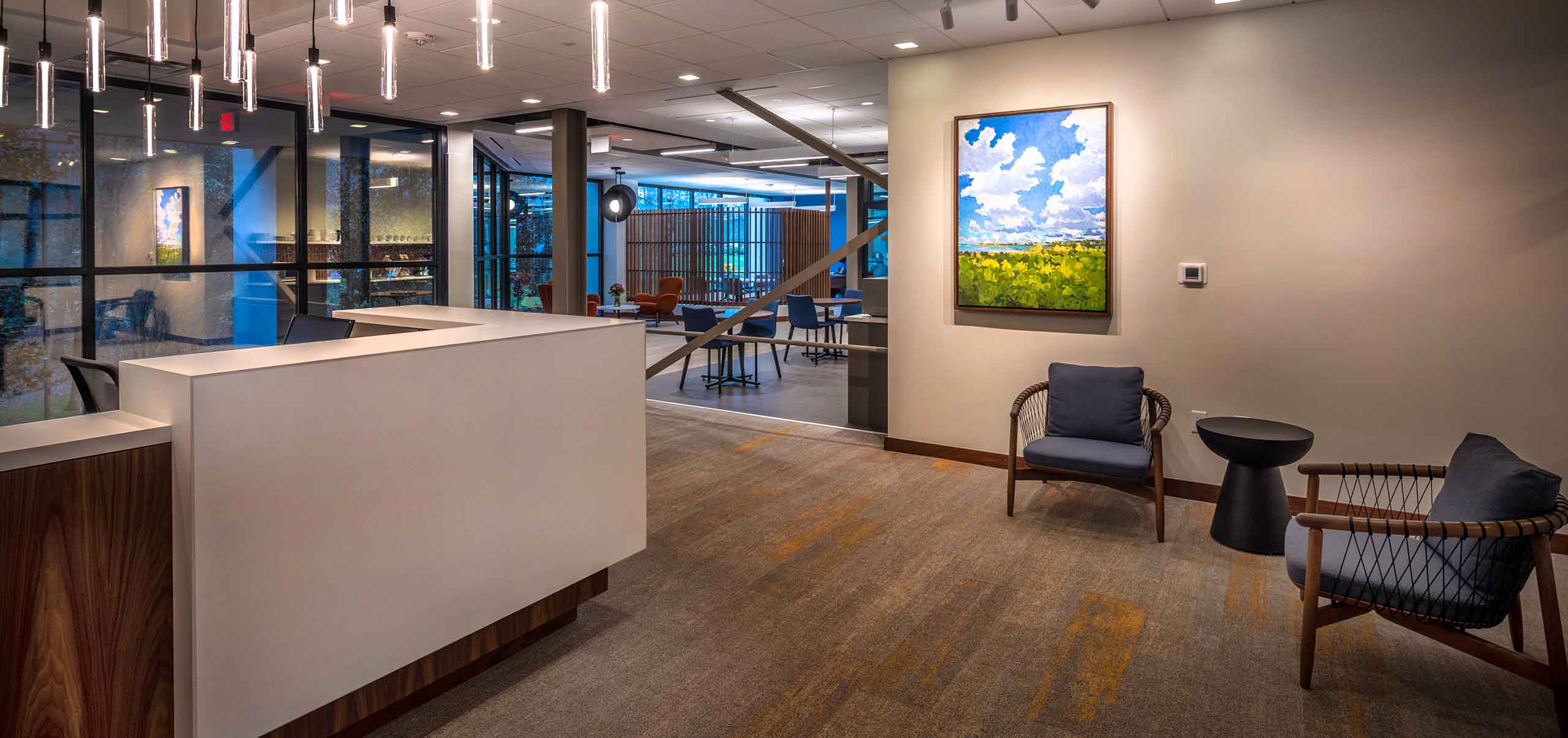 A 3,200 sf renovation/office fit-up of an existing building owned by the Cary Oil Company. Scope is restricted to the 2nd floor, with minor work on the 3rd floor. Work includes new layout configurations with offices, conference rooms, open break rooms, various open/flex spaces, new restroom layouts, new plumbing and lighting fixtures, HVAC upgrades, furniture upgrades, and new finishes on both floors. Scope also includes the replacement of the entire 2nd-floor exterior storefront window system with new, slightly taller storefront windows, as well as the replacement of the exterior EIFS wall system with a new metal wall panel system.