Health Architecture & Design at Osterlund Architects
Healthcare is mixed-use architecture. Healthcare is office and residential. Medical office buildings bring all our best skill sets to the foreground, from highly efficient layouts to durable, intentional, sustainable, and beautiful Interior Design, to great retail spaces and healing suites with a profound feeling of hospitality. Every system in healthcare center architecture and medical office buildings is critical to the daily operations and long-term effectiveness of patient care – mechanical temperature and air quality, electrical systems supply and critical operations, water and gas quality, service, and coordination.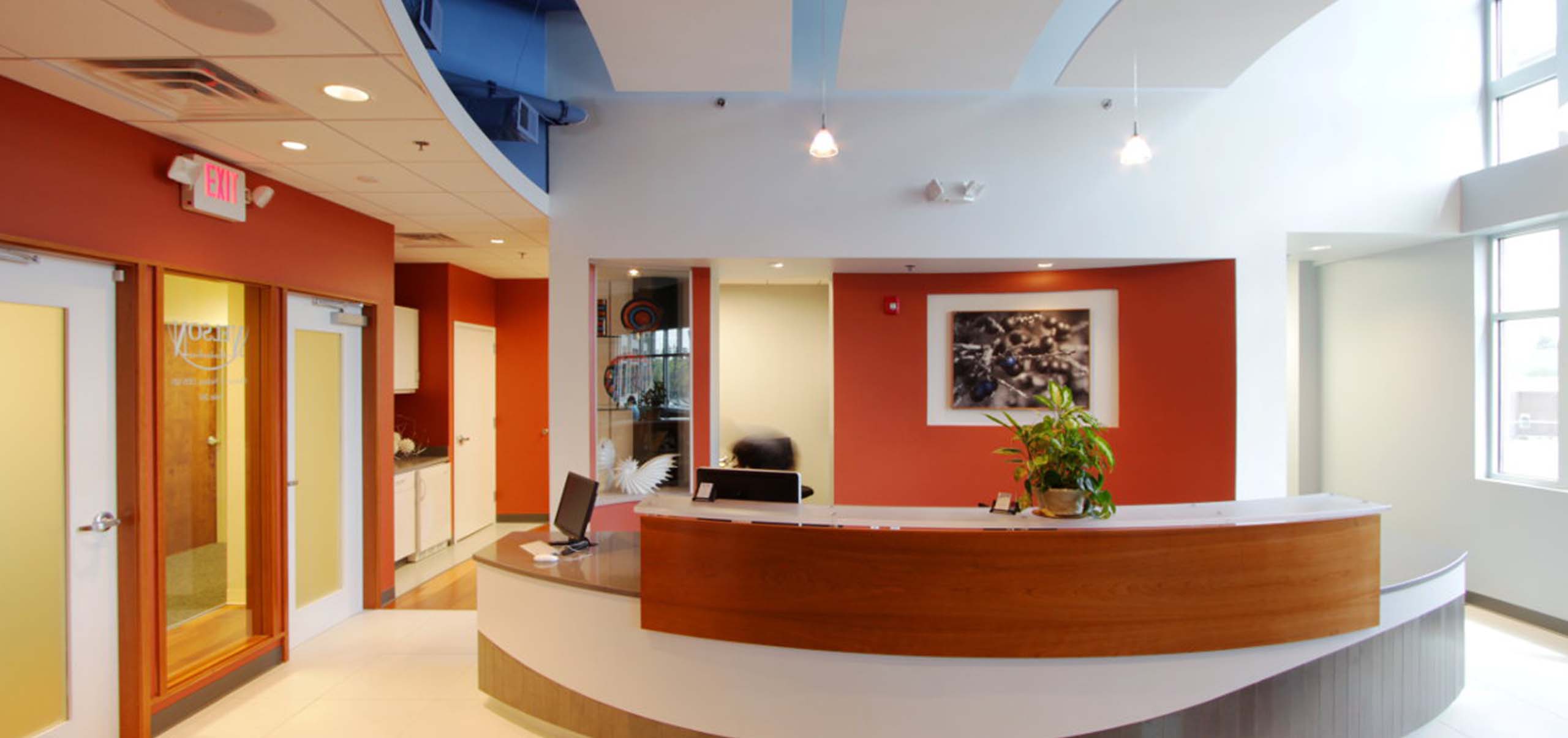 The facility is unique and extraordinary – a long, narrow space flanked by large windows facing east and south. A continuous curved wall connects the entry, lobby, and treatment areas, from front to back. Sustainable, natural materials and innovative lighting keep the air clear and respond to the daylighting. Art and woodwork are key features of the overall design.